* Enquity-method associates and joint ventures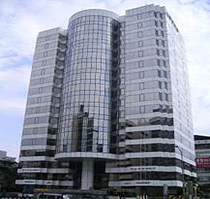 In Taiwan, we provide the various logistics services that meet the needs of our customers and support the specialization and expansion of their core businesses.
TEL

+886-2-2518-5700

FAX

+886-2-2518-5815

Founded

1990-4-9
10,No.237 Songjiang Road, Taipei, 10483 Taiwan
Other Offices
Taichung Office
TEL

+886-4-2657-8826

FAX

+886-4-2657-8827
No.230, Sihwer Central Rd., Wuci Township Taichung Country, Taichung 43542, Taiwan
Taiwan Taoyuan International Airport Office
TEL

+886-3-383-3689

FAX

+886-3-383-3173
3rd F,No.10-1, Hang-Chin N. RD, Taoyuan Int'l Airport, Taoyuan Taiwan
Kaohsiung Office
TEL

+886-7-229-0319

FAX

+886-7-229-5450
RoomB, 5F-4, No.56, Minsheng 1st RD, Sinsing District, Kaohsiung Taiwan
Major Products & Business Overview
Third Party Logistics(3PL)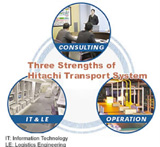 Based on Three Strengths of Hitachi Transport System (Consulting, IT & LE Operation), we provide a customer best solution and support customer's Specialization and Expansion of Core Business.
Global Logistics (Import Export Customs Clearance, Forwarding/Air Cargo/Sea Freight, N.V.O.C.C., Overseas Transportation)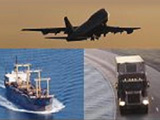 We provide the efficient Global Logistics services which correspond to Border-less SCM(Supply Chain Management) with our global partners.
Taiwan Domestic Logistics (Warehousing, Outgoing Suport, Domestic Delivery)
We provide Warehousing operation,for instance, offering storage space & customer's ordering system and delivering all over Taiwan with our partners.
Heavy Machinery and Precision Instrument Logistics (Special Trucking, Clean Room Moving-In/Out, Installation)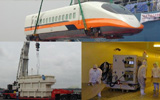 We provide Transportation, Move-In/Out & Installing operation for Heavy Machinery and Precision Instrument, for instance, Train ,Plant, LCD & Semiconductor Machines.
Machinery Packaging (Carton/Wooden/Steel Packaging/Vacuum(Clearn Barrier) Packaging)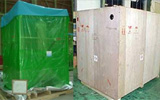 We provide high quality packing operation which meets the needs of a customer, for instance, Fumigation of packing material, Preparation of packing materials,
Other Logistics (Exhibition Goods Handling and Moving Service e.t.c.)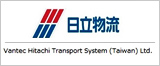 We provide special handling for Exhibition,Concert,Family Removal and Trank Room services .e.t.c.